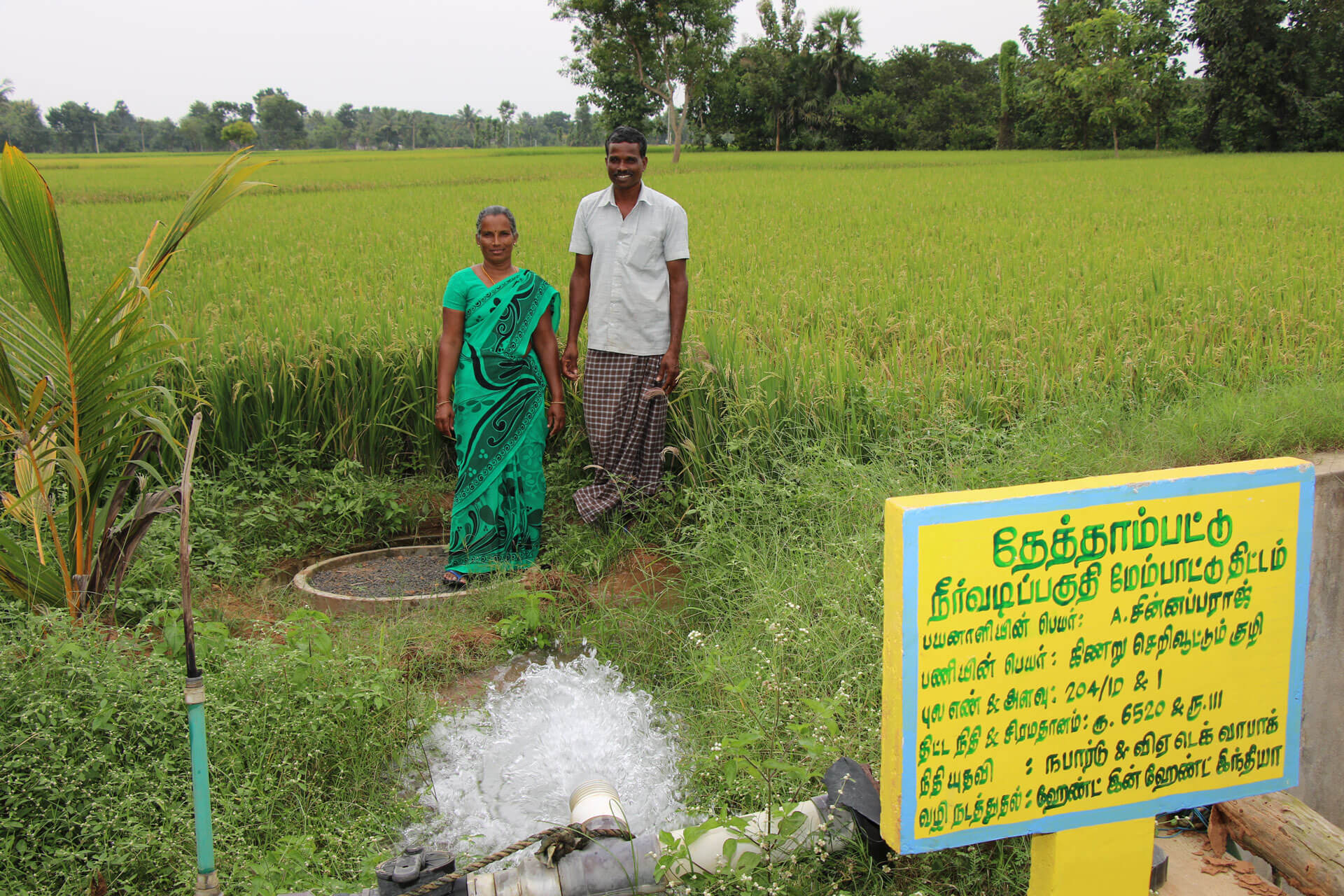 We create climate resilient communities through large scale environment initiatives that focus on climate smart agriculture and waste management programmes.It is a well known fact that the impact of climate change is severe in developing countries. Food security threatens 145 million in India with close to 43% children being chronically undernourished.  To combat the effects of climate change at a grassroots level, the work is focused on conserving natural resources and ensuring proper disposal of waste to create a sustainable tomorrow. Our interventions focus on the marginal farmer, providing him inputs to convert his farmland into organic and hence improve his yield through traditional soil cultivation methodologies. On the other hand, water conservation is thrust through deepening and renovation of existing ponds, wells and water bodies especially in rural areas. Responsible disposal of waste starts with proper segregation. Knowledge dissemination and segregation of waste at source through a cadre of 'Green Friend's (sanitary workers) ensures responsible disposal and a cleaner society. Hand in Hand India is a UNFCCC Observer NGO. 
Impact of climate change in India
8,533
Farmers enrolled for organic farming
114,871 Ha
covered under farming
266,622 cu.m
Water storage facility created
Madhya Pradesh
Karnataka
Tamil Nadu
Maharastra
Gujarat
Water and sanitation
Water and sanitation
To combat the environmental degradation leading to contaminated water, sinking groundwater level and unhealthy soil, our environment initiatives focus on watershed management, green livelihood solutions and organic farming.
Food security and ecology
Food security and ecology
Ensuring availability of food and clean water by promoting an enabling ecosystem. We form Organic Farmers Groups, consisting of 12-20 members and provide technical assistance in organic farming and marketing.
Climate action and advocacy
Climate action and advocacy
Climate change is a multifaceted global threat that puts at risk years of effort in poverty alleviation. Recognizing that poverty alleviation and environmental sustainability go hand in hand, we have launched our Climate Action Initiative that aims to harness the immense knowledge and on-ground learning we have gained over years of working with rural communities across the globe.
To reach 100,000 farmers by 2025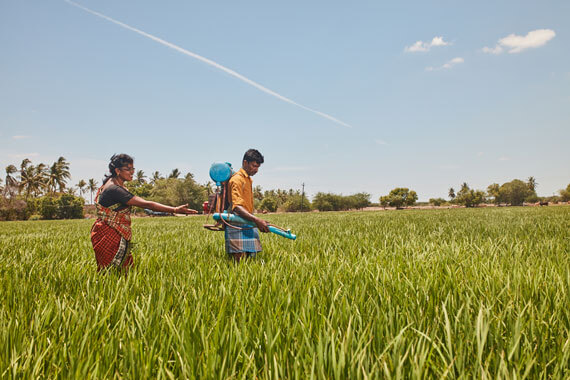 Stories Of Change
Thangam
Woman Farmer, Sirunagar, Tamil Nadu
Mrs. Thangam (aged 47 years) is only breadwinner of the family with three children. She possesses 2 acres of land. Thangam could not undertake agriculture as there was no sufficient water for irrigation. Though there was a bore well, this was not enough. Within a year of constructing a well recharge pit, she got more yield and she could cultivate the entire land of 2 acres and pump 3-4 hours worth of water in a day. She started cultivating vegetables and paddy. She was overwhelmed while sharing her experience that she has gained confidence in carrying out agriculture and she could afford her children education.
Read More Stories
Help more families transform their land
You will help convert small scale, fallow land into organic farms and add to the tribe of organic farmers.