We have a small but dynamic and passionate team that believes in the causes we work for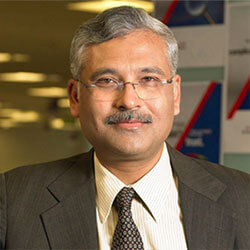 Mr. Mookerjee, is a professional with over three decades experience in various corporates in the general insurance sector, in public and private enterprises / MNCs, having served in  leadership levels. He has wide exposure in People Management, Human Resources, Learning & Development, Insurance Underwriting, Sales etc.. During his career,  Mr. Mookerjee has shouldered various responsible assignments, in Royal Sundaram Alliance Insurance Co. Ltd. and Bharti AXA General Insurance Co. Ltd., where he served as Vice President, Human Resources and was also a member of the Company's Executive Committee.
Mr. Mookerjee's passion to serve the poor motivated him to join the social development sector and he is currently leading the Swiss operations of the Hand in Hand group. He is  serving as Advisor, Director and also CEO of Hand in Hand Inclusive Development & Services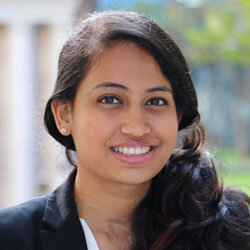 Fundraising & Development Manager
Ms. Sankar carries two hats as an Electronics and Communications Engineer as well as a Management graduate from London School of Economics  and Political Science, where she specialized in marketing and strategy. She is passionate about the development sector and her stint with Hand in Hand Switzerland Association and Hand in Hand India is the first in this field.
Prior to this, Ms. Sankar has held various leadership and editorial positions during her education. She has worked with a start-up, Wimbletech in the UK for a year as the Financial and Community manager where she handled the audit, accounts and expansion strategy alongside a small team. She has also worked with the United Nations Chief Executive Board in New York.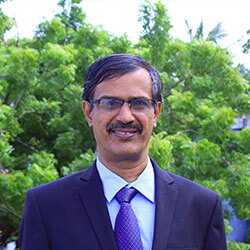 Mr. S Padmanabhan has over 29 years of experience in finance planning, MIS, accounting, fund management and auditing. He has worked in various sectors, such as banks, manufacturing, pharma and microfinance.  
Mr. Padmanabhan looks after our finance and Audit functions.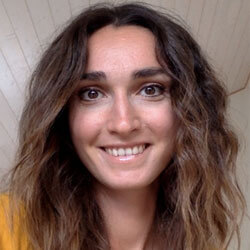 Fundraising & Development Consultant
Ms. Compignie brings more than 10 years of professional experience in fundraising and project management. She has a BA in International Affairs from La Sorbonne and a Master in International Solidarity from the Social Sciences Faculty – Catholic Institute – in Paris. She has served for various entities internationally, such as the French Ministry of Foreign Affairs or the prestigious One Drop Foundation in Canada, before launching her career as a Consultant in Geneva.
Curious and eager to learn, Ms Compignie also has experience in entrepreneurship and business management and in dialogue facilitation. She is co-creator of the Fundraising Bootcamp, a series of capacity-building workshops for small and medium sized non-profit organizations in Geneva.