Hand in Hand Switzerland was founded in 2013 as an expert entity to support the activities of Hand in Hand India, Cambodia, Myanmar and Sri Lanka. 
What we do
Our Scale & Impact
Hand in Hand Switzerland's primary focus is on a 3E approach, i.e. Education , Empowerment and Environment. We believe that these are the core focus areas that require utmost attention for creating an equal, sustainable and prosperous world.



Education
343,607 children rescued from child labour and enrolled into schools


Empowerment
4.5 Million jobs created and people taken out of poverty


Environment
30,794 Hectares of land brought back to natural farming


Dream Village(VUP)
445 villages uplifted
To create 10 million jobs by 2025
What makes us different :  Our Founding Organization
Registered in 2004, Hand in Hand India, our founding organization, started its operations on a humble scale with a vision to eradicate child labour in Kancheepuram, a district in Tamil Nadu in South India known for its 500-year-old silk weaving industry.  Over the years, the organization has expanded geographically – from one small district to 16 large States of India and 7 countries globally – and thematically – from preventing child labour to addressing root causes of poverty through its 5 Pillar Programme. These include interventions on child labour and education; health; skills development; job creation and women empowerment; environment.

Dr.Kalpana Sankar wins the Women Transforming India award from NITI Aayog and United Nations India from the Hon'ble Defence Minister on Women's Day 2020.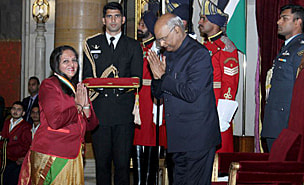 Bal Kalyan Puraskar from the Ministry of Women and Child Development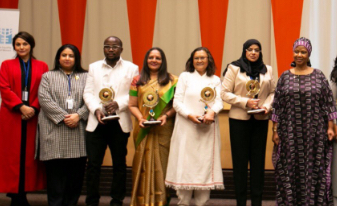 Princess Sabeeka Bint Ibrahim Al-Khalifa & UN Women : Global Award for Women Empowerment Award.
You can lend a helping hand
We have various ways for you to join our community


Join our Ambassadors Circle
Our flagship initiative, the Ambassadors can invest their time, provide skills and ideas and create opportunities for Hand in Hand Switzerland


Intern / Volunteer with us
Interested in working with an international NGO or visiting our work in India or Cambodia? You can do so as an intern or volunteer and gain practical experience


Keeping up with the times, co-host a webinar with us on a topic of relevance and emergence with us at Hand in Hand Switzerland
Would you like to stay updated on all things Hand in Hand Switzerland?